This post was contributed by Martina Tanga.
Now + There is making 2017 the year of the woman, and we are proud to be working with some of the most creative female talent out there.
Our first completed work will be created by Ann Lewis, a Detroit-based artist whose social practice takes the form of street murals, community organizing, curatorial projects, and site-specific installations. Her work is about motivating social change within communities and championing those who are disempowered. In her practice, she delves courageously and unabashedly to the heart of pressing social issues—race, class, and gender.
Trained in graphic and fine art, Lewis's intuition to bring her art outdoors can be traced to a June evening in 2010 when, after a deep meditation workshop, she walked outside and saw a truck beautifully lit up by reflecting light. On the truck was the tag Gilf which her friend, a graffiti artist, had made a few weeks before. It could have been any truck parked across the street, but it happened to be the one with Gilf, a secret code she and a friend had used as children to represent girl power which later became her artist name. Lewis knew then that she wanted to make public art a career, and over the last seven years has turned this calling in to a vocation. With the goal of forming a compassionate dialogue with others she says, "it is necessary as an activist artist to use any opportunity possible to lift up others through my creativity."
In early 2014, while based in New York City, Lewis garnered national media attention when she installed an oversized police tape banner that read 'GENTRIFICATION IN PROGRESS' at the former graffiti mecca 5 Pointz in Queens, New York. In the fall of 2015, she was asked by the Obama administration to exhibit her work at the White House to discuss equality and mass incarceration. This year, she has bigger projects in the pipeline, and luckily for us, Boston is the site of one of them.
This year for Now + There, Lewis is creating See Her, a multi-process project that will culminate in a public installation in Boston that lifts up some of our most invisible citizens, incarcerated women. Lewis will work collaboratively in a workshop with women at the McGrath House, a Community Resource for Justice re-entry program, where incarcerated women serve the final 6 months of their prison sentences. Lewis will engage with the residents at this sensitive, transitional time to hear their stories and de-stigmatize their history.
Lewis says, "this decision to focus on women coincided with a personal exploration of my own feminine power and strengths. I have often mistaken my strengths as weaknesses due to the powerful influences of the media, advertising, and art in a male dominated society. … it felt imperative to use our collaborative talents to highlight, honor, and support a community that is often invisible. There are people here and now that are navigating through the often complicated and challenging system. Women, in particular, who are caught up in our correctional systems are often overlooked."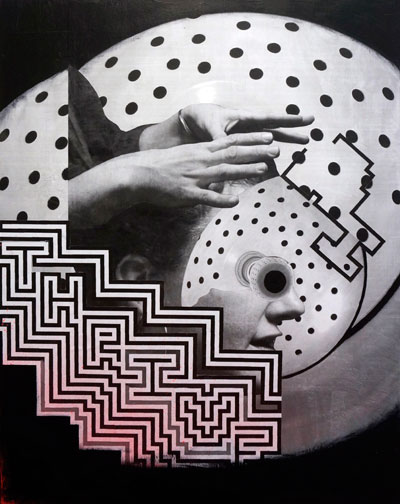 Join us on this journey as we celebrate The Year of the Woman and stay tuned for updates on Ann Lewis and See Her!
Learn more about Ann:
Martina Tanga is an art historian and curator, with an interest in art that engaged with social concerns, the built environment, and audience participation. She received her doctorate from Boston University, and her MA and BA from University College London. Currently, she is the Koch Curatorial Fellow at deCordova Sculpture Park and Museum.